Barclays Tech Packs
Protect your tech
Welcome to your Tech Pack and Tech Pack Lite account, where you can make a claim or register your device – you just need to set up your account or log in. If you bought your Pack recently, you'll need to wait 48 hours before you can set up your account. But your cover starts from the day you purchase the Pack, and you will be able to make a claim for anything the Pack covers that happens from that date.
Please note that device registrations completed before 21st April 2021 couldn't be transferred to Likewize. This won't affect your ability to make a claim. Before you create your account and log in, make sure you have your IMEI or serial number, purchase price and purchase date. You can view a short video of the registration process here. We apologise for any inconvenience.
Registration Process Video
To make a claim for an incident that happened before 21 April 2021 – or if you're having issues with a device that was repaired or replaced as part of a claim before then – visit techpackmobileandgadgetcover.co.uk.

We've made changes to your Pack effective 26 August 2022. If you purchased your Pack before 14 June, these updates were provided to you in writing. To view your new terms and conditions, go to the Policy Info & Documents section of this site.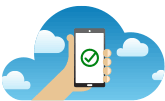 Barclays Cloud IT
Store proof of purchase documents safely in your cloud.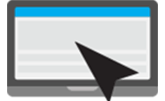 Don't have a Tech Pack?
Explore the packs on offer and decide which type of cover is right for you.